20:20 1June
Ostinato Records presents what they call "the first ever international album to emerge from Djibouti" from Groupe RTD,one of East Africa's best kept secrets.
Vik Sohonie, founder of Ostinato Records, tells us the background of his label's upcoming album, Groupe RTD: The Dancing Devils of Djibouti.
More than one news report refers to Djibouti as "a place where nothing ever happened" that "would not register significantly in the global consciousness except for its strategic location in East Africa." These deeply ill-informed observations could not be further from the truth.
While the music of Somalia is widely celebrated, its neighbor, the Republic of Djibouti, formerly known as French Somaliland, is home to an equally deep reservoir of its own unique Somali music.The small but culturally grand country on the mouth of Red Sea remains one of the few places in the world where music is still entirely the domain of the state. Since independence in 1977, one-party rule brought most music under its wing, with almost every band a national enterprise.
No foreign entities have been permitted to work with Djibouti's rich roster of music—until now.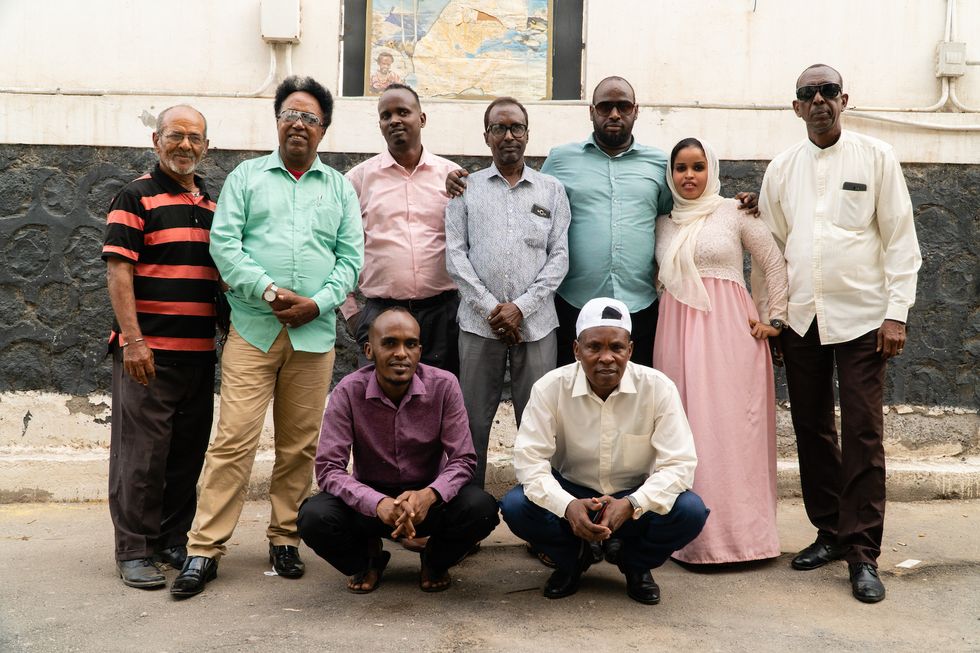 The full Groupe RTD.Janto Djassi
In 2016, Ostinato Records met with senior officials of Radiodiffusion-Télévision Djibouti (RTD), the national radio, to discuss a vision for lifting the shroud on Djiboutian music as the young country of less than a million people increasingly opens up to the world. Three years later, in 2019, Ostinato became the first label granted full authorization to access the national radio's archives, one of the largest and best preserved in Africa, home to thousands of reels of Somali and Afar music.
But just next door, in RTD's recording studio, a world class band entirely unknown outside the country, whose songs are a living embodiment of the archives, lay in waiting. Composed of sensational new, young talent backed by old masters, the band — Groupe RTD is the national ceremony outfit. By day, they perform for presidential and national events and welcome foreign dignitaries. By night, when no longer on official duty, Groupe RTD is clearly one of East Africa's best kept secrets.
Helmed by Mohamed Abdi Alto, possibly the most unheralded saxophone virtuoso in all of Africa, a Djiboutian national treasure, and the horn maestro featured on our Grammy-nominated Sweet As Broken Dates compilation, and mentored by Abdirazak Hagi Sufi, originally from Mogadishu and a composer on the same compilation, Groupe RTD is the finest expression of Djibouti's cosmopolitan music style.
Se "GROUPE RTD – THE DANCING DEVILS OF DJIBOUTI" på YouTube
A recording of Groupe RTD's music – an album called The Dancing Devils of Djibouti – is being released by Ostinato Records this month.